Frustration is....
running out of wool with only a teensy weensy bit to go.
ahh well, just an excuse for another trip to spotlight!
This is for my friends wee girl for next winter. I just had an urge to knit something girly.
I'm planning on finishing it with a picot hem and embellishing it with some buttons or a knitted/crochet flower of some description.
I've enjoyed knitting this and will do one for 'L' next ;-). Not until my stitch markers arrive though! Using waste yarn is a pita!
Pattern can be found here
http://tikkifabricaddict.blogspot.com/2008/08/rainbow-dress-smaller-sizes-test.html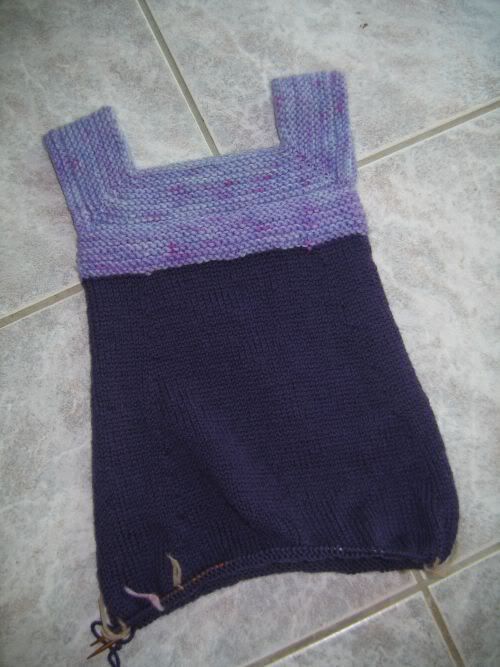 btw, the 'skirt' colour is a much richer purple, looks a little flat on my screen.